South Africa's Leading Telephone Call Recording System and Quality Management Software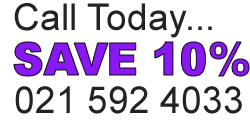 Recording a call using a flexible, intuitive and affordable call logger solution is key to achieving optimal operational efficiency. No matter why you need call recording in your business, be it for call center recording, agent recording or other, our web-based telephone call recording system and quality management software will enhance your operational efficiency – guaranteed.
As the successor to AMETHYST, the original version of this ground-breaking telephone recording system, AMETHYST2 now helps you work even more efficiently in the modern, digital workplace, through enabling the ultimate in security, mobility and scalability.
Here's how AMETHYST2 will help you and your team to work smarter:
Recording
Search and Playback
Storage
Team Management
Technical Management
Intelligence and Reporting
Compliance
Thinking of upgrading from AMETHYSTLite?
Take a look at how your business will benefit.
Learn More about Amethyst vs Amethystlite
Providing cutting-edge Telephone Call Recording and Quality Management Solutions since 2002.